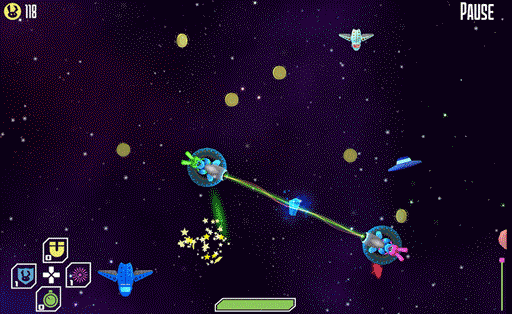 18 Jan

Announcing Early Access for RoboBunnies in Space!

Two robobunnies team up to transport a magic crystal safely through 50 action-packed levels, protecting it from danger lurking in the shadows. With hours of gameplay that is perfect to binge alone, with a friend, or 5 minutes at a time. How deep into space can you go?

RoboBunnies in Space! is Giant Fox Studio's newest Steam game. It's been in the works for the past several months and just got approved to come out of playtesting in a private beta to a full public Early Access launch next week!  Check out the Early Access announcement trailer here:

You can wishlist the game and get more info on the Steam store page here: https://store.steampowered.com/app/941600

If you're press, reach out to jaime@giantfoxstudios.com if you want to get a Steam key to try out the game a bit early 🙂 You can find more info about the game on our presskit here: https://www.giantfoxstudios.com/press/sheet.php?p=robobunnies_in_space

Can't wait to share this game with everyone!